HOTEL
CLERMONT ESTAING***
An ideal urban location for your visit to Clermont-Ferrand
Perfectly situated, this hotel offers comfortable and suitable accommodation, whether you're travelling for business purposes, as a tourist or with your family.
The hotel is well served by various means of transport and fully capable of meeting the highest expectations of travellers, being located just 5 minutes from the railway station and 15 minutes from the airport.
Thinking of arriving by car ? We are at the crossroads of the motorways for Paris (A71), Lyon (A72), Bordeaux (A89) and Montpellier (A75).
The "Montferrand La Fontaine" tramway transit station is a 300 meters walk away and will take you in the heart of the city of Clermont-Ferrand in few minutes. So you can leave your car safely on the private car park of the hotel and enjoy your stay in the Auvergne region with complete peace of mind.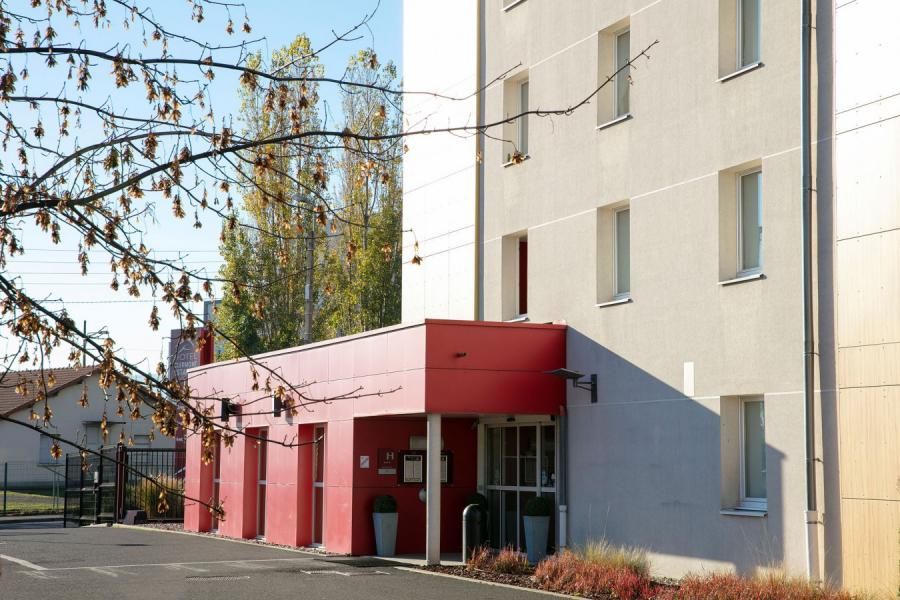 The Hotel Clermont Estaing***, because of its location and excellent quality to price-quality ratio, is a must during your stay in Clermont-Ferrand.
A business trip
To Clermont-Ferrand
If you stay at the Hotel Clermont Estaing*** for business purposes, you'll appreciate the establishment's proximity to the Polydôme center, a modern, state of the art venue that offers a wide-ranging programme of events, congresses and exhibitions each year. Additionally, the Marcel Michelin Stadium is transformed from time to time into a business hub offering various conferences and expositions organised by ASM Events.
More information